The Tragedy of Macbeth may be one of the best Shakespeare adaptations in recent memory and its true to its dialogue with the actors at times whispering to a dramatic effect. William would be proud to see acting King Denzel Washington as Macbeth in a masterful performance that ranks with the actor's career best.
The aspect ratio of The Tragedy of Macbeth is also meant to be on the biggest screen possible, I saw somewhere Apple was showing this on select IMAX screens. I wish Apple TV had the means to release wide in IMAX screens even though I know the friendly neighborhood spider-man is taking up most of the large premium formats.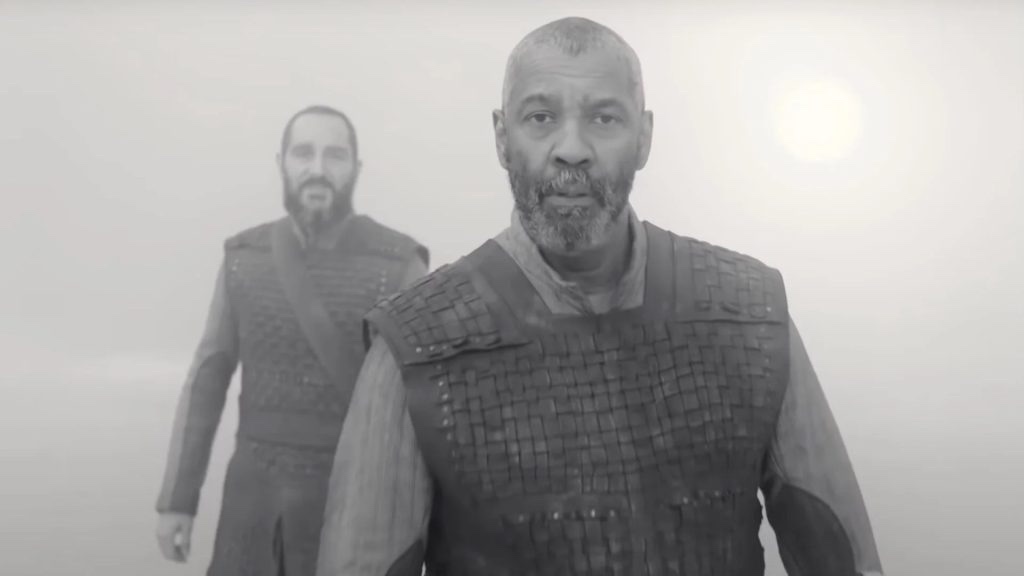 Being released by A24 it also fits well as a double feature with their recent adaptation of another masterful literature of "The Green Knight" and should have another Oscar Nominee on its hand with best director, best actor, best editing, along with best adapted screenplay. If you're into atmospheric period pieces that A24 has been known for like "The Witch" it will put a big grin on your face by being so atmospheric you can almost see the fog in the theater.
While I was watching The Tragedy of Macbeth I was in awe the whole time of Joel Coen, I was not sure who was the mastermind behind the relationship of Joel and Ethan Coen, now I assure you Joel does not miss a step in his first directorial effort without co-directing it with his brother. However, I am already a big time fan of the Coen Brothers as they are some of my favorite filmmakers of all time and this film follows suit with how I feel about them with the only film by them being a sure misfire in my opinion was "Hail Ceaser!"
Overall grade: 4.5/5 stars