The Hive is now available on VOD.
To begin with, we have a particularly interesting intrusion film. Its abyssing is simple but effective. The film begins with a young couple returning from a night out but another very strange pair has moved in at their home. After much discussion, the young couple decides to return to their home to spy and obtain evidence against the others because the police want to do absolutely nothing. The film's story is seriously the film's biggest strength.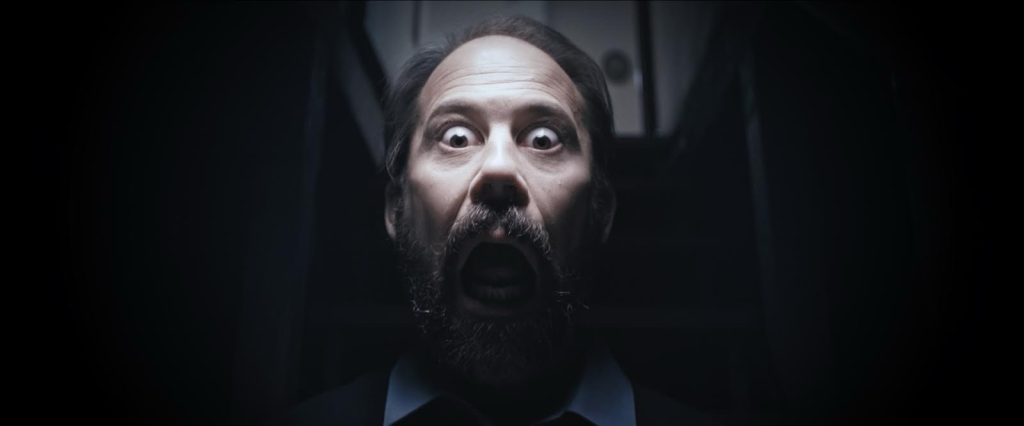 Albie and Penny, a young couple with a failing marriage, try to rekindle the fire by having a night out by themselves. To make matters worse, the couple returns home to armed strangers. With no help from their neighbors or law enforcement, they attempt to get evidence of the intrusion. They're captured by the intruders and tortured for information. There's no hope until Albie escapes and saves Penny. So hellbent on revenge, he puts their marriage on the line. Unfortunately, all help has been compromised and there's nowhere to run.

Synopsis
The film offers us correct photographic direction with a good play of shadows. The cinematographic staging allows us to feel the fear and stress felt by the young couple. Where the director was at its highest point is during the psychic attacks of the guests occupying the house without permission because it stuns us and makes us feel as bad as are actually undergoing the attack. The production allows us to become attached to the story and convince us to continue reading the film.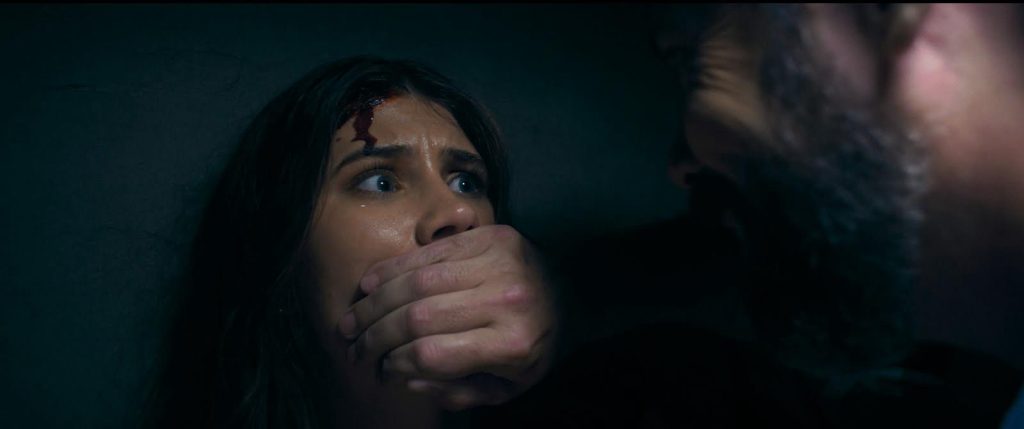 The weak point is unfortunately the acting of the actors playing the roles of the young couple which is uneven at certain moments which takes us out of the film a little. At the most important moments, we fail to become morally attached to the two actors and become anchored in their stories. The scenario is unfortunately not well represented, during moments of fear or deep reflection where we have the impression that the emotions are overplayed. On the other hand, the acting of the actors whose roles are the invading beings must have a mention because they represent very well the offbeat and bizarre characters that they embody.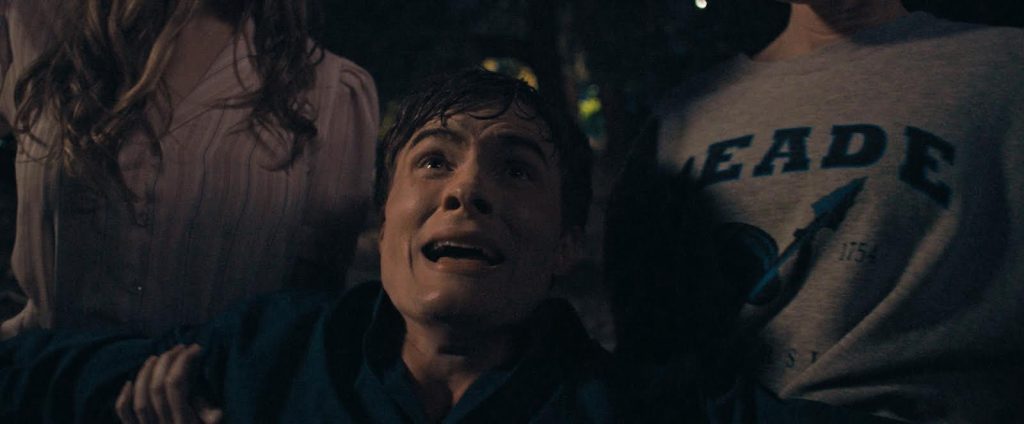 Ultimately, The Hive proves to be an original adventure in the world of intrusion horror films. A good film, despite some flaws which doesn't prevent us from enjoying the film. A film that has great potential to be enjoyed by fans of this cinematic genre. We are treated to a fairly interesting and intriguing production that deserves to be seen.
I'mOverall grade: 3/5 stars