The Spasm festival, specializing in genre short films and featuring works from Quebec and around the world, celebrates its 22nd edition. Each year, movies are categorized into various sections, including the sex special, the unclassifiable, the unusual Quebecers, and, of course, the grand horror evening. While our favorite genre is prominently represented in its designated category, numerous horror films are scattered throughout the festival. Here are some of the best films we had the opportunity to see this year.
Nu (Nude) by Olivier Labonte LeMoyne
A young couple try to find the perfect place to make love in their car. In the woods, they think they are alone, but will learn soon enough they are not. This simple movie is pretty effective. There is mystery, unease and a thought-provoking ending.
La machine d'Alex (Alex's Machine) by Mael Le Mée
This body horror film is reminiscent of David Cronenberg's work. Set in a world where mechanics and synthetic flesh can be fused, a woman invents a literal sex machine. Chloé unexpectedly stumbles upon her during one of her intense encounters and, despite initial shock, becomes entangled in the scenario, ultimately being initiated by Alex. The film evokes discomfort and unease. The sound effects are chilling, eliciting goosebumps. One can't help but watch in silence, anticipating that something might go wrong.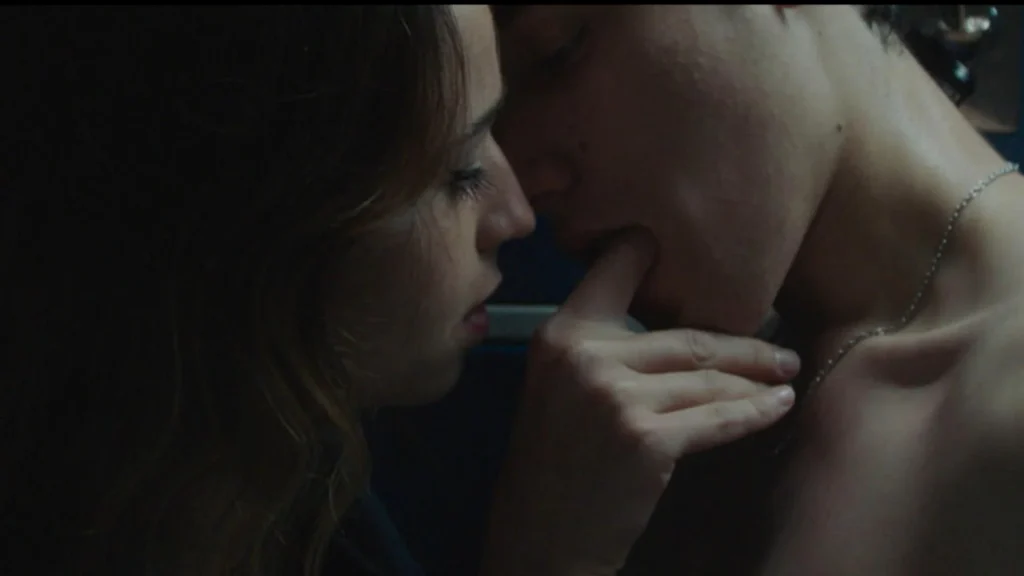 Barrage (The Dam) by Rémi Fréchette
Raymond, a musician turned reluctant worker, and Fleurian, a stubborn and proud veteran, are asked to repair a phone line at a dam construction site. But a malevolent witch lurks within the site, transforming workers into tree-like creatures to protect her sacred resting place. During the program Du chaos à l'écran, highlighting Rémi Fréchette's twenty-year career, the director presented us his latest film. Fréchette mixes history and legend with a bold story set during the electrification of Canada. But Rémi will not stop there, because a feature film adaptation is planned for the future.
We Forgot About Zombies by Chris McInroy
During a zombie outbreak, two men take refuge in a barn and find what they believe to be the cure for the pandemic. This is another horror-comedy like we love at festivals. It's short and it's enough to entertain us.
Transylvanie by Rodrigue Huart
Ewa, a 10-year-old girl, lives in a small town. Amidst loneliness and the horror films she avidly watches, she fervently believes she is a vampire. Enthralled by Hugo, a handsome 15-year-old teenager, she fantasizes about turning him into a vampire to alleviate her solitude. Innocently, he agrees, perceiving it as harmless child's play. This unsettling drama is poignant and exceptionally well-executed. The young actress, Katell Varvat, remarkably shoulders the film with talent.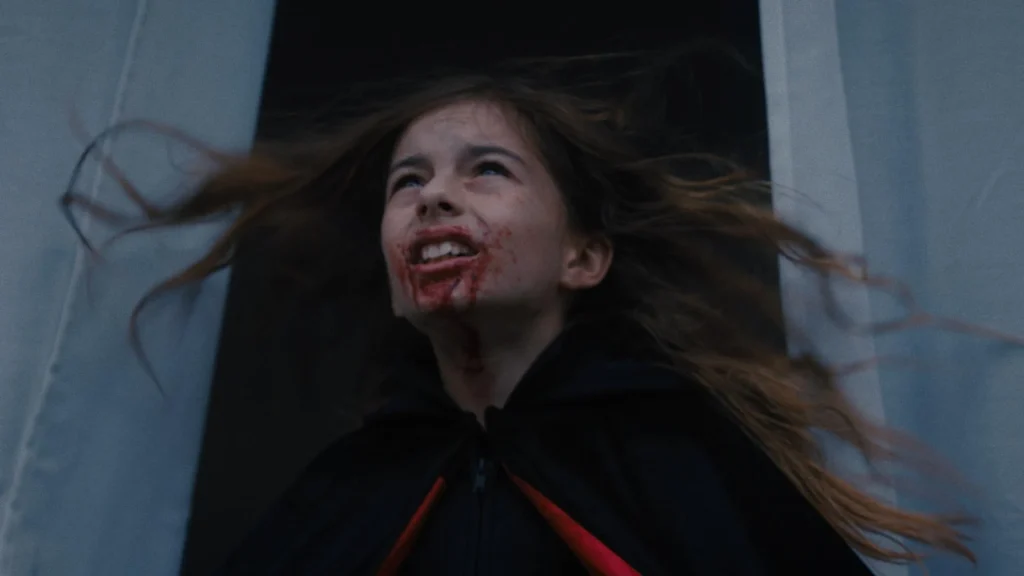 Le temple by Alain Fournier
The crew of a German submarine on a mission in the North Atlantic witness strange phenomena on board. After an inexplicable explosion in the engine room, the submarine slowly sinks to the abyssal depths, while madness decimates the occupants. Based on the H.P. Lovecraft's The Temple, this is another great animated short film. The atmosphere reminds us the stories from the master of horror and we sink into darkness like the characters.
Get Away by Michael Gabriele
Three friends head to a vacation home in the middle of the desert. Finding no network available, they come across only a VCR and a horror movie recorded on a VHS. As they watch, the young women realize that the events depicted in the film took place precisely where they were staying. It's a work that blends retro elements with innovation, requiring the characters to unite with those from the videocassette to survive.
Sucker by Alix Austin
After a prolonged absence of communication, Sam pays a visit to her sister's place, only to discover that she now lives in symbiosis with a giant leech. The film is effective due to its profoundly disgusting nature. The creature, in particular, is remarkably well-executed and is sure to surprise more than a few viewers.