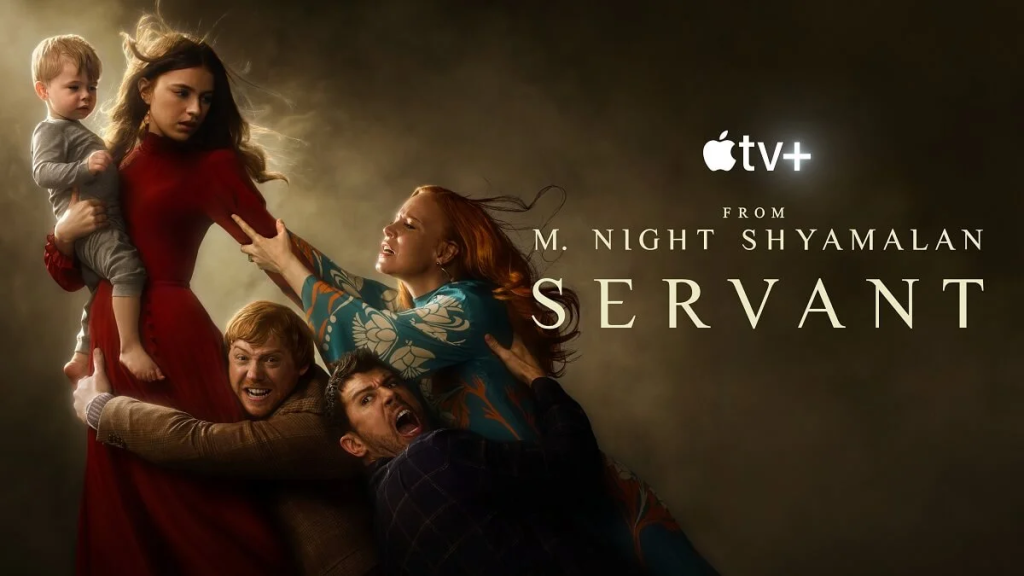 Servant returns to form in the first few episodes of season 4, while I found season 3 to be lackluster in the story and it felt much more akin to the Sam Neil Omen movie with Leanne and the child. Rupert Grint seemed to be the only highlight of season 3.
Now, we're getting a clearer picture of what Servant's endgame may be. Nell Tiger Free continues to dominate the screen and delivers every line with the passion and intensity needed to keep the intrigue going at every turn.
Toby Kebbell also does a formidable job in season 4, keeping us on our toes to where we don't know if we should like him or hate his guts. It's a complicated character that many won't be able to pull it off. M. Night Shyamalan s series is coming to an end this season. It will be interesting to see if directed any of the episodes this season as Servant does keep his traditions of unique twists and turns.
As fans of M. Night Shyamalan and Servant knows this is his best material since the late '90s. I look forward to what season 4 brings as I've been a devoted fan of M. Night and this series since the beginning.
Overall Grade: 5/5 Stars