The brilliant French director Quarxx is back with a new feature film. Following the excellent All the Gods in the Sky (Tous les dieux du ciel), our expectations could only be high for Pandemonium, an anthology film centered around the theme of hell.
Nathan and Daniel meet after a violent confrontation in a car, emerging unscathed, or so they believe. Amid the wreckage, their lifeless bodies make them realize the opposite. Subsequently, a little girl arrives, who, like them, perished in the accident. They must pass through the gates of Hell to confront the consequences of their sins. Nathan will bear witness to two tragic stories before learning of his own somber fate.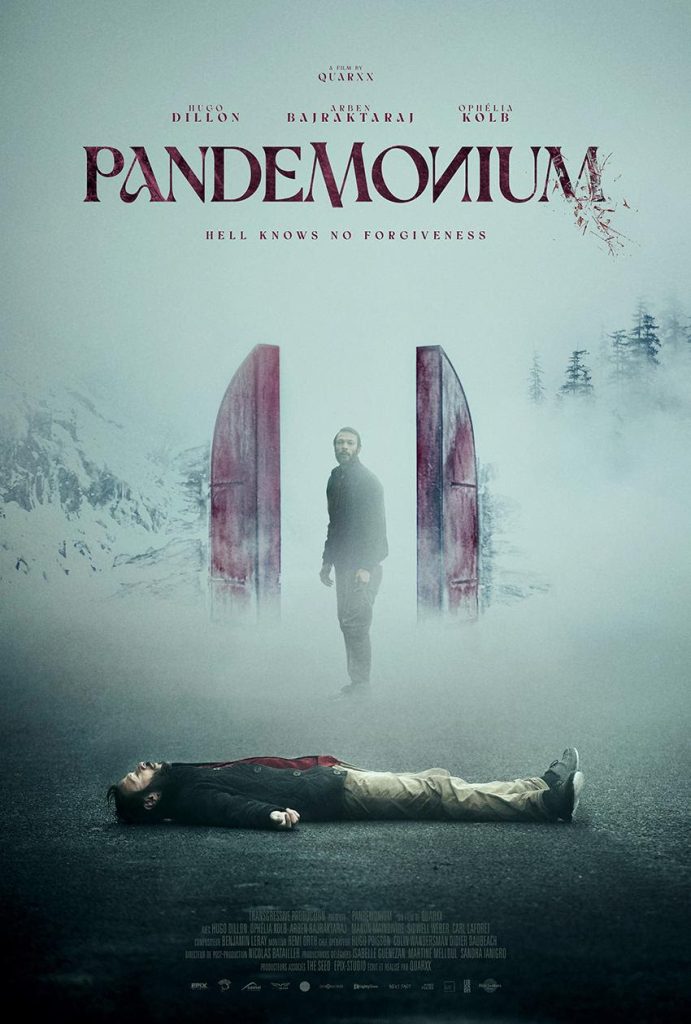 In the first story, we follow the young girl's life leading up to the car accident. Jane is a psychotic, spoiled child who has just released Tony, the monster living in the magical cave, in addition to having killed her own parents. This unsettling chapter reveals that monsters are not always as they appear. The narration is delivered with a naive and innocent tone by the excellent Manon Maindivide, who portrays the little girl in a disconcerting manner.
Then Julia, a woman in her forties, is too preoccupied with her work to notice her daughter Chloe's distress. Constantly subjected to bullying without any assistance, the teenager takes her own life. Julia refuses to confront the truth and attempts to care for her daughter as if nothing has happened. Her efforts at redemption come far too late. This chapter is difficult to watch due to the palpable pain it conveys. Actress Ophélia Kolb skillfully portrays the role of the shattered mother who has lost everything. We accompany her on her descent into a disheartening hell.
And finally, Nathan finds himself in Hell, where he is condemned for his sins. A demon explains to him the nature of his eternal punishment. Nathan attempts to portray himself as a victim, believing he has a chance to escape, but there is no salvation for him. This chapter is truly chilling. It treats us to a red filter, sinister music, nightmarish demons, and the kind of torture that only Hell can provide. It sends shivers down your spine and brings the film to a horrifying conclusion.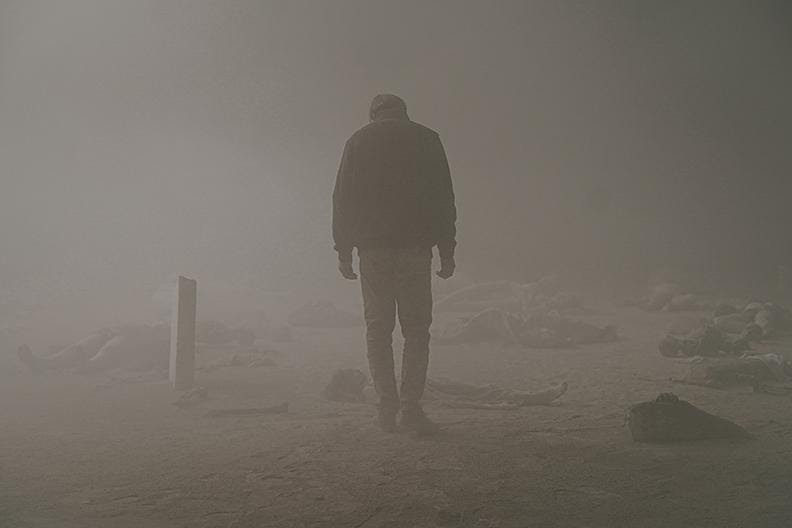 Pandemonium is an exceptional anthology film that is a must-see. The movie takes us on a horrifying journey through the three stories that Quarxx presents. These chapters are distinctly different, yet they are so impactful that they will send shivers down your spine.
4/5