Scream VI is the sixth installment of the franchise, its the first film in the series to not feature the character of Sidney Prescott portrayed by Neve Campbell. It's certainly possible that the filmmakers are trying to establish a new legacy for the franchise with this new film.
Jenna Ortega returns with Melissa Barrera as Tara and Sam Carpenter. They continue to give enduring, emotional, breakthrough performances that keep the film going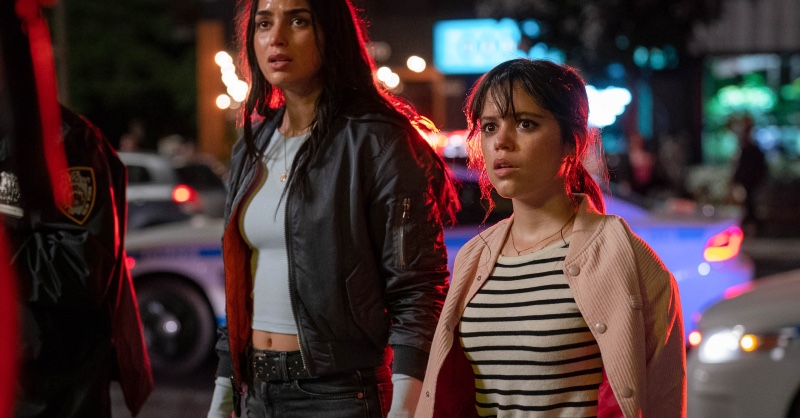 Scream 6 also keeps up with the trend of legacy characters returning, with Kirby Reed coming back in a pivotal role in the film's story. The new cast members Liana Liberato and Josh Segarra are the true scene-stealing knockouts. Josh, especially makes you cheer throughout the film. Liana is hilarious as the roommate of Tara and Sam Carpenter. There's an epic cameo from Samara Weaving and Tony Revolori sets off this high-octane thrill ride.
Dermot Mulroney is a great add to this particularly young cast to add a veteran presence. He still remains typecast in his role of Wayne Bailey, which is one of the few flaws I had with the script. The killer reveal in the final act was so-so for me but the pacing of the 2 hours and the brutal kills, along with the comedic timing was near pitch perfect as always for the Scream franchise. It's nice to see how they keep reutilizing Skeet Ulrich in these newer films.
Overall Grade: 4/5 Stars
Written By: AJ Friar