The Clive Barker fantasy-horror movie 'Nightbreed' has recently been released on glorious 4K and we were lucky enough to review it in advance. Clive Barker has been so influential on me as a reviewer and an observer in horror and fantasy novels. 'Nightbreed' is no different as it features a dominating performance from David Cronenberg who is best known for his legendary and iconic filmmaking. The difficulty of bringing Dr. Phillip K. Decker is a truly underrated acting job that if it was anyone but David Cronenberg in a Clive Barker directed film, would have come off as silly.
Aaron Boone (Craig Sheffer) is haunted by terrifying nightmares of a city of monsters. He goes to see a psychiatrist, Dr. Decker (David Cronenberg), for help. But what Boone doesn't know is that Decker is really a serial killer. Decker frames Boone to take the fall for his murders, and Boone is killed by the police. But Boone is brought back to life by the monsters of his dreams, the Nightbreed, who in turn join Boone in his quest to stop Decker from killing again.

Synopsis
Unfortunately, this is simply the theatrical cut on 4K, the director's cut is on Blu-Ray, while I don't think that the ultimate 'Cabal Cut' will ever see the light of day in a proper release. It's nice to see 'Nightbreed' being carefully taken care of in this newly restored version. The performances from Doug Bradley and Craig Shaffer are exceptional. Clive Barker has always been a wonderful horror director, with 'Lord of Illusions' and 'Nightbreed' he showed how imaginative he could be with stunning visuals that take the viewers on an immersive journey.
The audio and picture of this 4K disc is very sharp, I wish it would have come with a Dolby Ture HD track or a Dolby Atmos track instead of a loosely 5.1 Surround Sound basic track. The picture looked crystal clear with Shout Factory's newest release that has never looked better. This disc also does not come with a digital code for those who love to watch movies on the go. However, the presentation is top notch.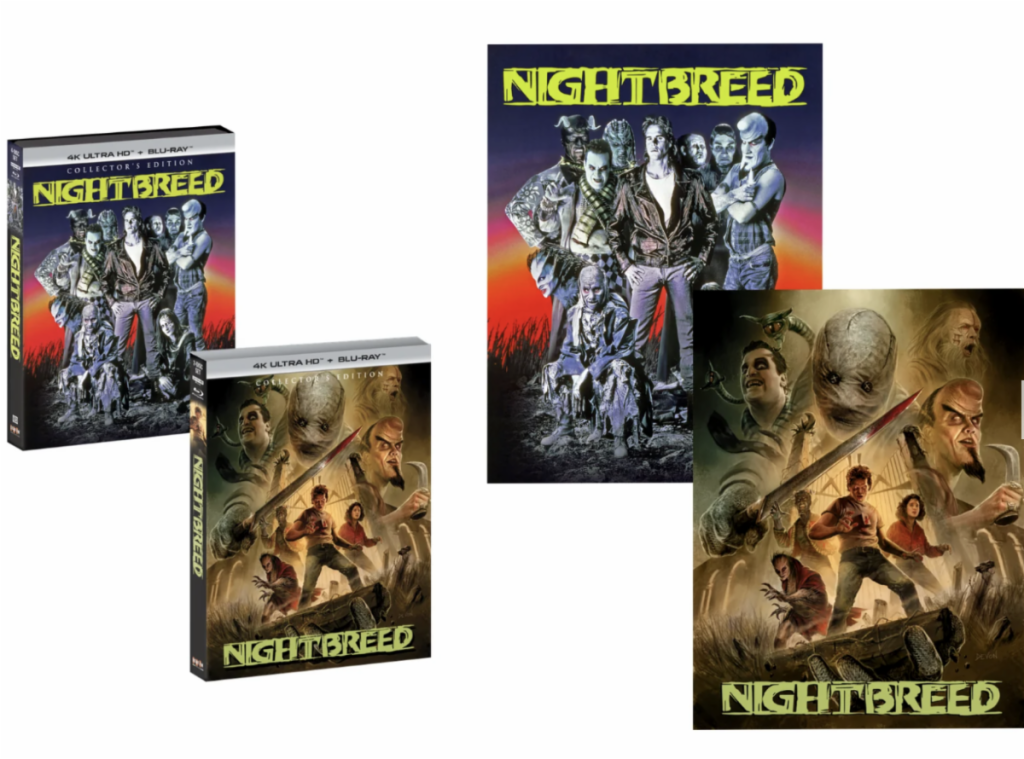 The 'Nightbreed' 4K may not be the masterpiece we were hoping for to include the director's cut on 4K. Hopefully one day Clive Barker will release the 'Cabal Cut' in a larger capacity then a limited release on his website that it could be more accessible for its fans and home viewers that deserve to see the film as it was intended to be seen.
Overall Grade: 4/5 Stars