Medieval is easily one of the best surprises of the year, for being Ben Foster's best performance as a leading man. At this time of his career, he has been choosing his roles carefully. Some may say too close to his character in Hell or High Water.
He's supposed to be a scene-stealer in Adam Sandler's newest Netflix film Hustle. It's nice to see the once Disney star and Freaks and Geeks guest star gett his time to shine in Hollywood as a leading man with something he can chew into.
This film has a built-in crown with fans of Medieval period pieces, there's lots of gore to go along with the sword fights in this brutal war flick that will have crowds gasping at how they let Ben Foster combat in battle, it's nice to see these kinda period pieces go to theaters as they are last of a dying breed in cinema as we're seeing more and more of Superheros and Dinosaurs.
Last time we saw a movie like this was the equally great The Last Duel starring Ben Affleck and Matt Damon, while Medieval doesn't have that much of a high profile to it, it could go toe to toe with The Last Duel. It's a great time at the movies and gives us reason to hope for more original property movies once again. Instead of living in reboots remakes and sequels.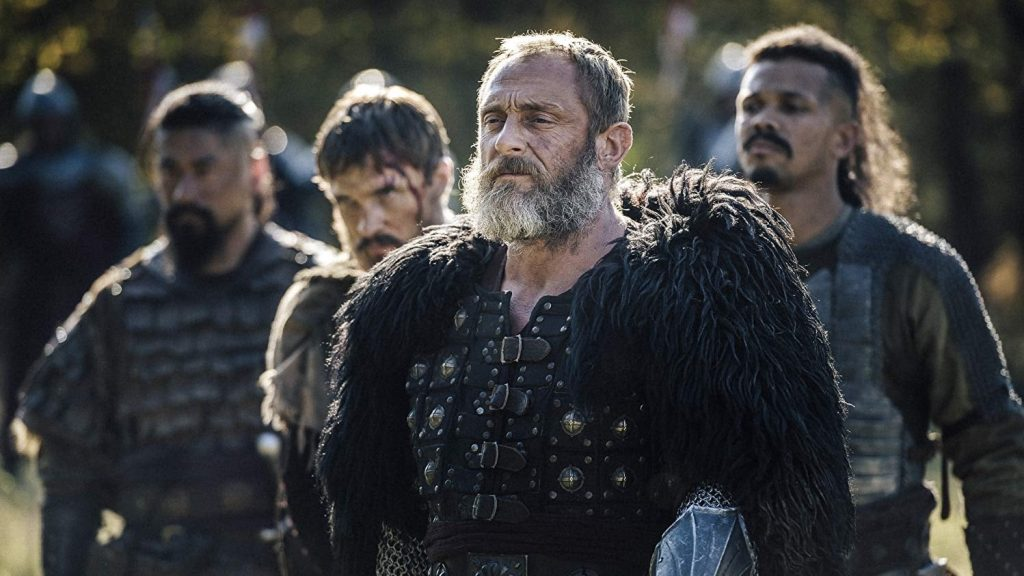 Overall Grade: 4/5 stars