Mean Spirited is a new horror comedy directed by Jeffrey Ryan which is about two estranged friends reconnecting, things buried deep down are bound to surface. Wannabe famous vlogger Andrew Castellano sets off for a weekend at the mountain cottage of his former friend-turned famous actor Bryce.
Andy has decided to bury the hatchet, but he isn't quite himself anymore. When he discovers a ghost from his past is about to become his friend, he decides to make the best of his potential afterlife.
The big question is: Will Bryce and Andy be able to get over their childhood demons forced deep inside themselves as they try to move past them. Or does Andy have ulterior motives during the trip. Andy is played like a man child who is over zealous of his famous friend. When he actually opens up to his actor friend, it is immediately obvious to anyone listening that he is seeking attention. It is almost hard to believe he is a youngster and used to constantly see his former friend Bruce as a sellout.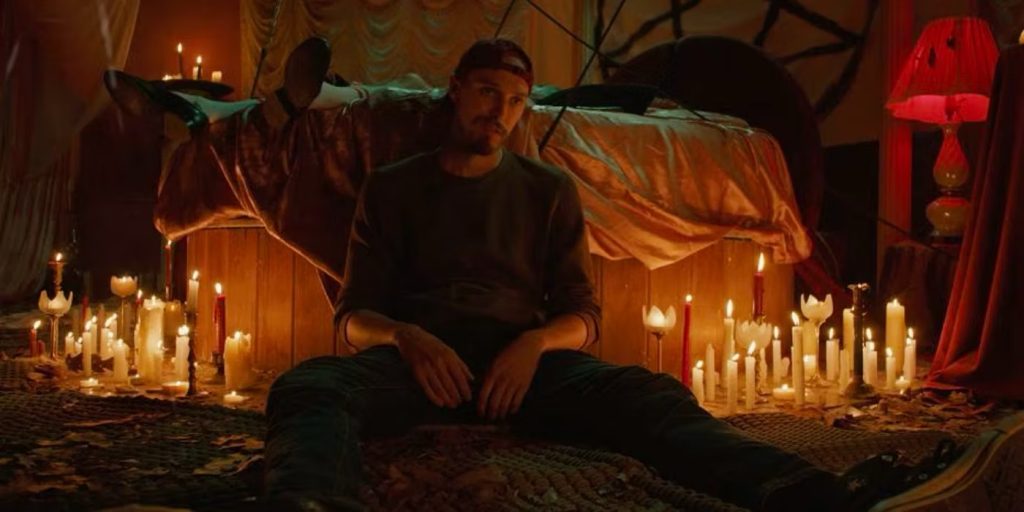 The direction from Jeffrey Ryan keeps Mean Spirited light and ominous all while being funny at the same time. And in a segue, let's mention that the cast for Mean Spirited is absolutely wonderful. Jeffrey Ryan as Bryce is a knock out. Will Madden is also a delight throughout the film.
Overall Grade: 3.5/5 Stars
Written By: AJ Friar