'Lovely Dark and Deep' is a gripping thriller from Teresa Sutherland who is known for her work on the hit Netflix series 'Midnight Mass' it's a unique folklorish film that is reminiscent of brilliant slow burns that came before it such as 'Midsommar', and 'The Ritual'.
A National Park Ranger on her first posting to the backcountry uses her time to
search for clues about what really happened to her missing younger sister. She
soon discovers that part of the job is appeasing the entity that took her.

Synopsis
Georgina Campbell is transformative as a new park ranger, in a dense forest where a lot of people go missing in a mysterious fashion. The atmosphere created by Teresa Sutherland is beautifully grim, giving us goosebumps as Georgina's character goes deeper and deeper in the forest. Isolated away from her other park rangers.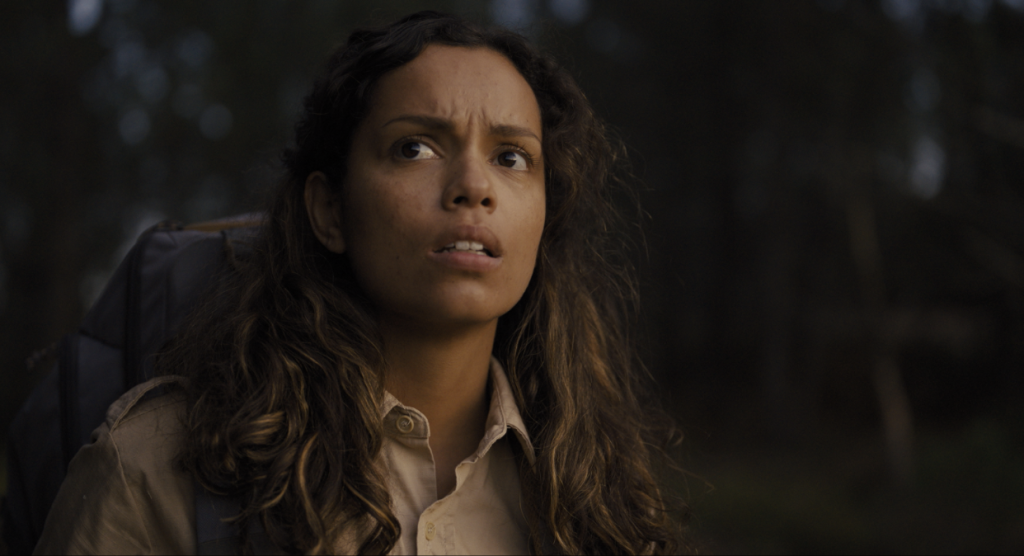 The movie features visuals that are mind- bending by how they mesh genres together using flashbacks to give it a more grounded film with character development from Georgina's characters past, including her family's tragic events in the forest. As she deals with her past demons, the film grips you and begs you to focus on her performance.
'Lovely, Dark, and Deep' is a gripping story from Teresa Sutherland that features another breakthrough performance by Georgina Campbell(Barbarian), it's a must-watch at this years Fantasia.
Overall Grade: 3.5/5 Stars