A couple weeks ago, I got the chance to interview the director of the fantastic film Hypochondriac that has been taking the film festival circuit by storm the past year. Here is our interview with Addison Heimann.
AJ: So, how did the concept of the film all come together?
Addison: The movie is based on a real breakdown I had, It's so funny. There's one review that's just like, "I'm not sure whether or not it was his mental breakdown," so I'm just like, "I think I should let people know." I feel like it's obvious, but you know. Basically, the short version of it is, I lost full functioning of my forearms for six months after an injury at work. I couldn't lift my phone, I couldn't text, I couldn't eat food with a fork, I couldn't shave. I was basically relegated to the couch for a long time, and Dr. Google told me I was dying of ALS. And then my mother, who is bipolar, was leaving me a bunch of voicemails telling me not to trust my friends, so that series of events caused me to crack.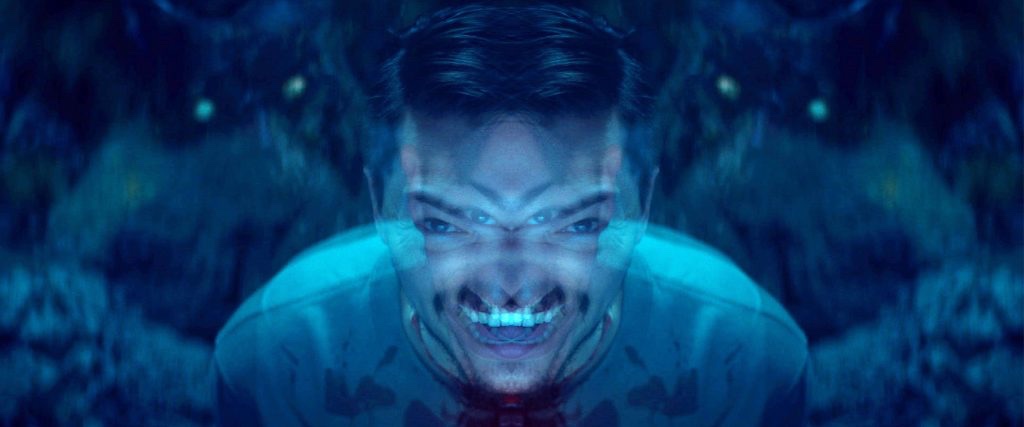 AJ: You guys so far have had quite the impressive festival run this year as well, I believe I saw it at SXSW, now it is playing currently at Fantasia International Film Festival. What have you thought of the success so far?
Addison: it's been amazing, you never know which way your movie is going to go. Having it play at SXSW was phenomenal and now at the legendary Fantasia International Film Festival, it's something special me and the cast can share with each other.
AJ: The cast did such a great job with the film, how did the casting come about for Hypochondriac?
Addison: Well, I met some of them through the casting director and the casting director did such a great job getting a phenomenal cast together for Hypochondriac and the chemistry between Zach Villa and Devon Graye was absolutely stunning.
AJ: What are you looking forward to the most with this getting ready to come out on digital?
Addison: I am looking forward to a lot of people to finally being able to watch it, like we talked about it playing at SXSW and Fantasia International Film Festival, now the horror community can watch it. I'm interested in seeing the response for it.