In a chilling exploration of Pakistan's patriarchal society, the debut feature film 'In Flames' takes the genre of horror to new heights. The movie, set to premiere in the Directors' Fortnight sidebar at the renowned Cannes Film Festival, promises an eerie blend of social commentary and supernatural horror.
Director Kahn transforms the sinister sense of being watched into a language of horror that will grip the audience. Drawing inspiration from the groundbreaking works of female directors Julia Ducournau ('Titane') and Mati Diop ('Atlantique'), 'In Flames' uses genre in innovative and compelling ways.
The film centers on Mariam, a young medical student, and her mother Fariha. In the wake of the death of the family patriarch, Mariam's uncle seeks to manipulate Fariha into signing over their apartment to him, an all-too-common occurrence in a country where women's property rights are often dismissed or overlooked.
Kahn exposes the grim reality of social pressure applied on women to relinquish their property rights. Legal action is uncommon due to the attached social stigma, reinforcing the patriarchal structure that the film seeks to critique.
Amidst these societal challenges, Mariam finds a fleeting solace in a secret romance with Asad, a fellow student. However, a traumatic event triggers a series of nightmares. The dead return to life in her visions, appearing as dead-eyed demons or Djinn, inspired by the spirits of Sufi Islam.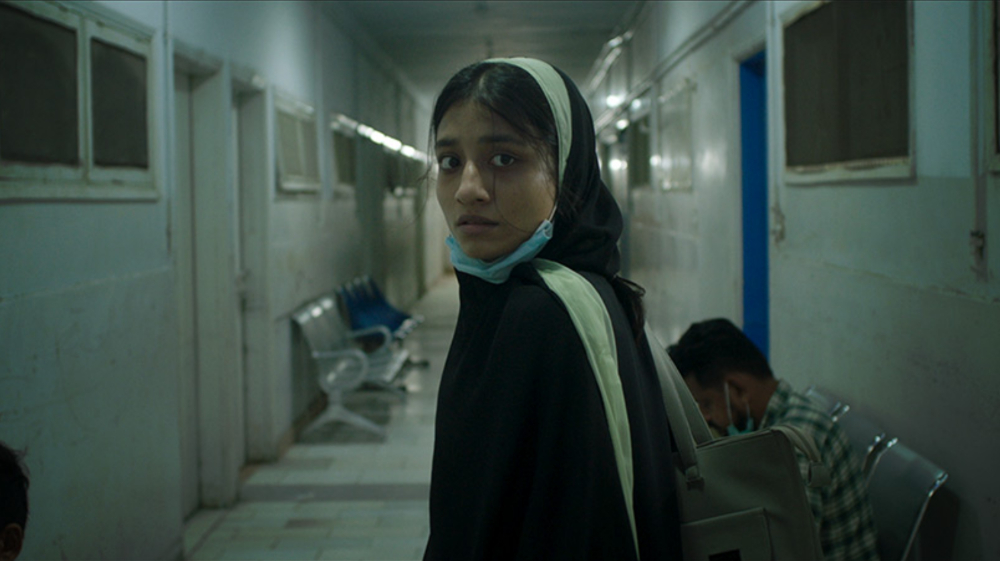 The film does not shy away from presenting the horrifying actions of real men in its narrative. In one disturbing scene, a man throws a brick through Mariam's car window, attempting to grab her. These incidents, drawn from real-life experiences, emphasize the fear and danger women routinely face, often dismissed as mere 'reality.'
By framing his narrative as a horror film, Kahn provides Mariam, and by extension all women in similar situations, with the agency to confront and overcome their tormentors. In contrast to the suffering often depicted in socially-realistic dramas, 'In Flames' uses the power of horror to empower its protagonist.
"In many of the films coming out of Pakistan, we see the protagonist suffer, and that suffering is what the audience takes away," says Kahn. "But what I love about horror is the ability to give power back to the 'final girl.' You can complain about the trope of the final girl, but at least, in movies like these, she's still there at the end of the film and she's conquered her demons."
'In Flames' is a testament to the transformative power of horror cinema. By merging a supernatural narrative with a critique of patriarchal norms, it promises to be a haunting and thought-provoking addition to the horror genre.