The French-Canadian director, Ariane Louis-Seize, presented her first feature film at the Festival du Nouveau Cinéma in its Quebec premiere. Vampire Humaniste Cherche Suicidaire Consentant, in its original French version, is a black comedy about a teenage vampire struggling with the pain of existence.
Sasha is a young vampire who is too compassionate to kill for sustenance. With her parents no longer knowing what to do, they decide to send her to her cousin to teach her the basics of hunting. To motivate her further, they cut off her blood supply. Then, she meets Paul, a young man with suicidal tendencies willing to sacrifice his life to help her feed.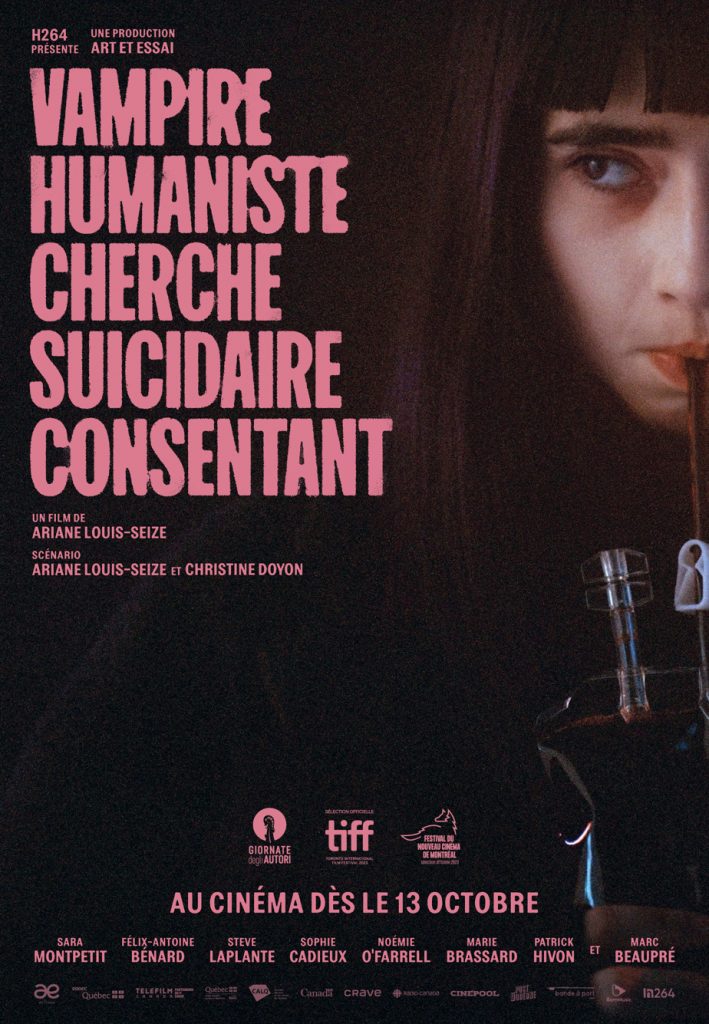 One thing we can all agree on: the premise is far more intriguing than Twilight. Sara Montpetit had already captivated the audience with Maria Chapdelaine and Falcon Lake, and this time, she once again delivered a very convincing performance as a young vampire. Ariane Louise-Seize demonstrates a strong command of her subject matter. Her direction is understated, and the cinematography is dark, reflecting the protagonist's personality.
The story serves as an unsubtle metaphor for a teenager wanting to live their own life in spite of their parents' wishes. The plot doesn't offer many surprises. In fact, it's relatively straightforward, and it remains a film geared toward teenagers. However, it is well-written, and the actors' performances are convincing, ensuring that the audience remains engaged. Humanist Vampire Seeking Consenting Suicidal Person is a charming and touching film that is well worth watching.
Humanist Vampire Seeking Consenting Suicidal Person will be presented again on October 12 at the Festival du Nouveau Cinéma, then will release in theaters on October 13.
3.5/5