Each year, the Fantasia Festival continues to surprise us with its programming. But besides feature films, there are also an incredible number of short films that deserve our attention, especially with Les Fantastiques Weekends du Cinéma Québécois. And horror fans can rejoice, because there are a lot of them. Of course, there is the block L'épouvante (The Scares), but horror can be found in just about any short program. So here is a selection of some of the best for this year.
Entrevues en série (Serial Encounters) by Catherine Côté-Moïsescu and Jeremy Glavac
A funny and short interview with Jason Voorhees. We discover with humor and candor the depth of the character who is more than a simple killer. Both a tribute and a parody, fans of the Friday the 13th franchise will love it.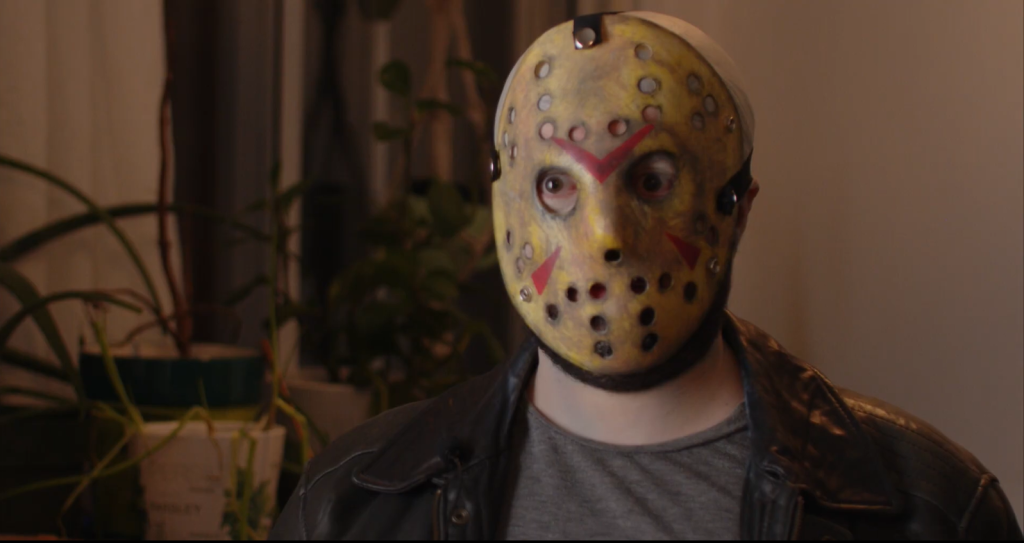 Nu (Nude) by Olivier Labonte LeMoyne
A young couple try to find the perfect place to make love in their car. In the woods, they think they are alone, but will learn soon enough they are not. This simple movie is pretty effective. There is mystery, unease and a thought-provoking ending.
Fête virtuelle by Olivier A. Dubois
A young woman offers a virtual trip to her boyfriend and among the possibilities of thematic worlds to explore; he chooses a thematic horror movie. She has no idea of the horror that awaits her. Olivier Dubois has a lot of experience in gore shorts and you definitely want to see his new one.
À feu et à sang by Arnaud Lescure, Cedrick Beaumont-Noel and Viktor Amarok Langevin
Set in an alternate version of the French Revolution, the prince Louis XVII take revenge on the revolutionaries by releasing the monstrous beast of Gevaudan in the street of Paris. In just three minutes, the directors created a skilfully animated creepy ambience with a great looking creature.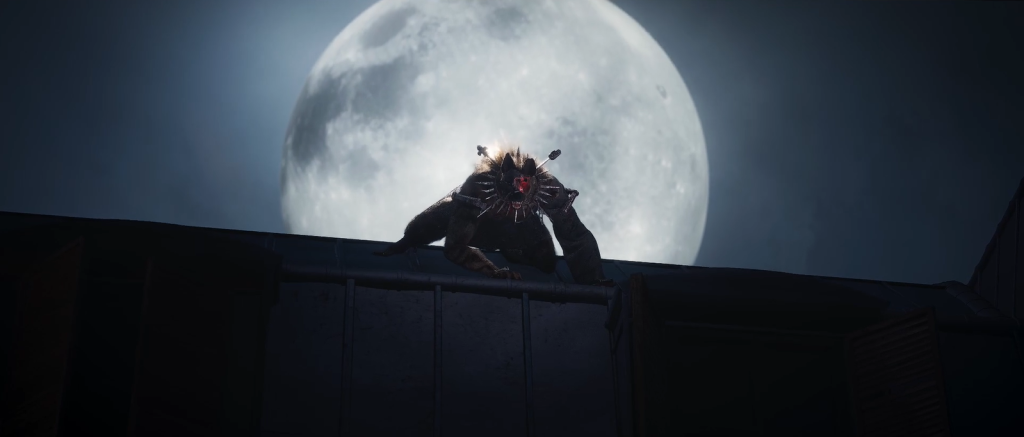 Le temple by Alain Fournier
The crew of a German submarine on a mission in the North Atlantic witness strange phenomena on board. After an inexplicable explosion in the engine room, the submarine slowly sinks to the abyssal depths, while madness decimates the occupants. Based on the H.P. Lovecraft's The Temple, this is another great animated short film. The atmosphere reminds us the stories from the master of horror and we sink into darkness like the characters.
Mère-Grand by Francis Fortin
During a zombie outbreak, Valerie tries to rescue her grandmother before it's too late. If several films of the genre have taken a humorous turn since Shaun of the Dead, this one is more dramatic and a sad one.
The Monster Inside My Head by Maude Michaud
A woman is tormented by a menacing creature who tries to take control of her body. Maude Michaud is well known in the field of horror in Quebec. This movie will definitely give you chills.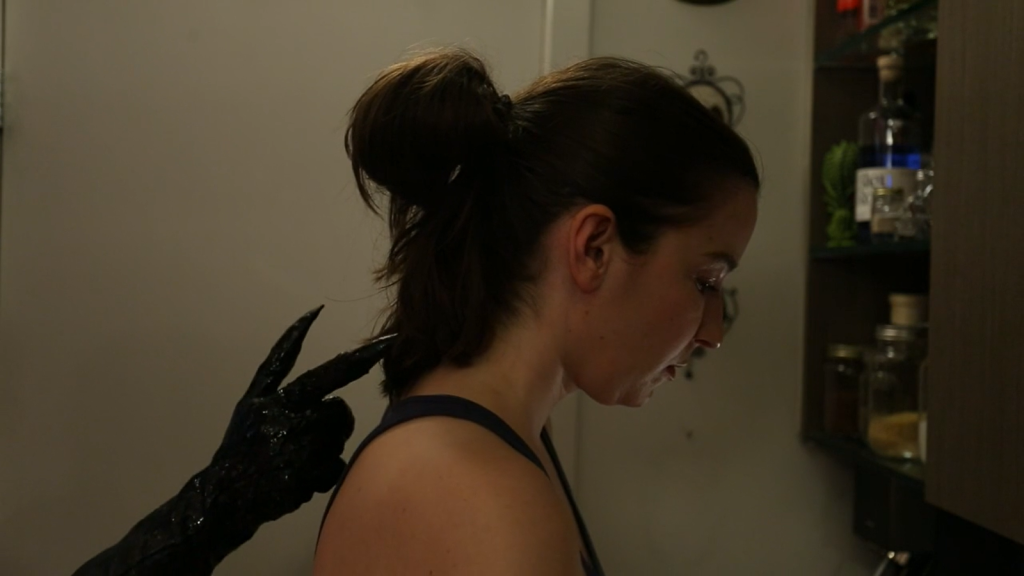 White Noise by Tamara Scherbak
A teenage girl tries to kill herself because she suffers from hypersensitivity to sounds. After several therapies where her therapist believes it's psychological, she engages in an experimental treatment to cure herself. Unfortunately, the experiment goes horribly wrong.
Barrage (The Dam) by Rémi Fréchette
Raymond, a musician turned reluctant worker, and Fleurian, a stubborn and proud veteran, are asked to repair a phone line at a dam construction site. But a malevolent witch lurks within the site, transforming workers into tree-like creatures to protect her sacred resting place. During the program Du chaos à l'écran, highlighting Rémi Fréchette's twenty-year career, the director presented us his latest film. Fréchette mixes history and legend with a bold story set during the electrification of Canada. But Rémi will not stop there, because a feature film adaptation is planned for the future.
Saint-Sacrifice by Jean-Claude Leblanc
After losing his wife, Antoine tries everything to find her, even if it means losing his soul in order to be reunited with the loved one on the other side. Saint-Sacrifice was undoubtedly one of the most anticipated short films of the festival. With Luc Picard, we already know that it will be a performance worthy of the actor.
Forgotten Lake by Adam Brooks and Matthew Kennedy
Counsellors at Forgotten Lake Summer Camp are horrified to discover the legend of the Blueberry boy is more real than they could have imagined. Forgotten Lake is a perfect tribute to slashers. In the form of a fake TV commercial, this film will please to fans of Friday the 13th.
We Forgot About Zombies by Chris McInroy
During a zombie outbreak, two men take refuge in a barn and find what they believe to be the cure for the pandemic. This is another horror-comedy like we love at festivals. It's short and it's enough to entertain us.