For this article of The Horror Movie Collector, we set aside B-movies to talk about a horror classic. After being released on Blu-ray under the title The Gates of Hell by Scorpion Releasing, it's now Cauldron Films' turn to offer us City of the Living Dead, this time in Ultra HD 4K.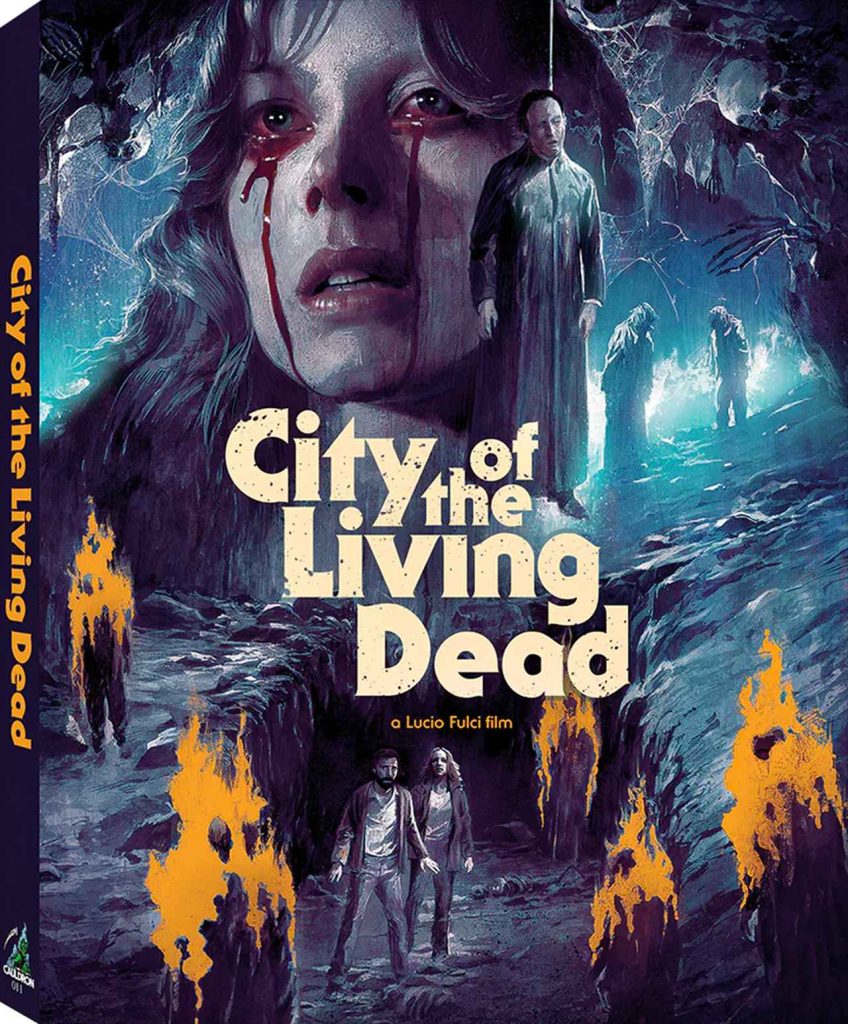 A reporter and a psychic try to close the gates of hell after the suicide of a priest caused them to open, allowing the dead to rise from their graves. Just a year after directing the masterpiece Zombie, Lucio Fulci did it again with this Italian horror classic. For the writing of this film, he was inspired by the work of Lovecraft. Indeed, the action takes place in the fictional town of Dunwich, as in the story "The Dunwich Horror," and there is also an ancient book of sorcery that is undoubtedly reminiscent of the Necronomicon. If Zombie is Fulci's masterpiece, this film has nothing to envy from its predecessor and reinvents the film of the living dead with terrifying gore scenes, brilliantly done.
Special effects in horror undoubtedly reached perfection in the 80s, especially in Italy. The gore scenes with worms are particularly disgusting, and we can't help but think about the poor actors who had to endure those harrowing scenes. But that's what makes the film so effective and unforgettable.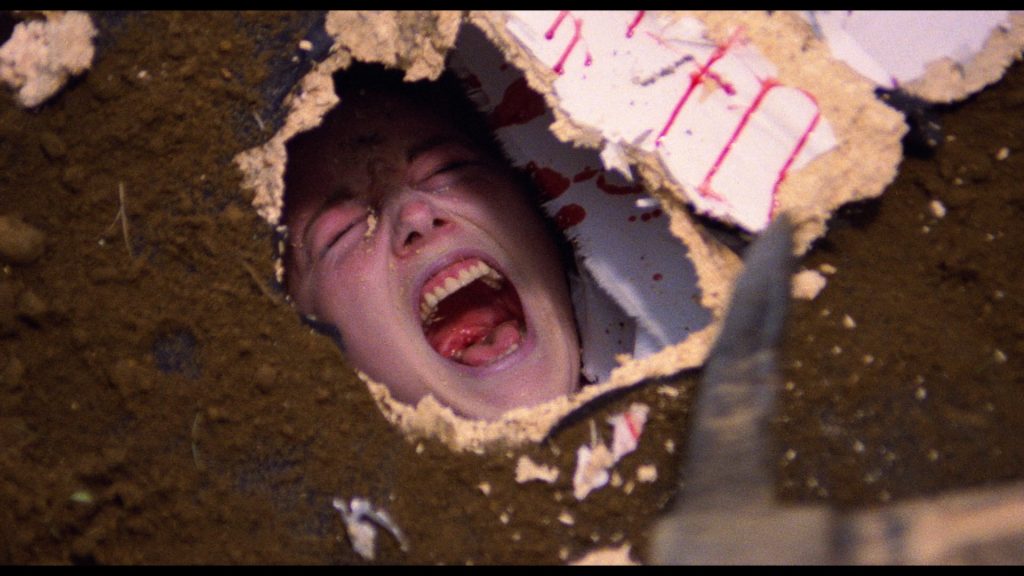 If you had the previous edition and you want to upgrade it, but you like the bonuses, don't sell it. Scorpion and Cauldron don't offer the same bonuses. There are two new exclusive interviews with the 4K edition, and if you get both the Blu-ray and the 4K, you'll get a lot of information about this wonderful film. It also comes with an optional CD soundtrack. It's worth it because the music composed by Fabio Frizzi is brilliant and creates a unique and scary atmosphere.
Film 4/5
Transfert 5/5
Bonus 4/5