"Totally Killer" is a much-needed jolt of adrenaline in the world of streaming horror, where many offerings tend to fall into the formulaic and uninspired. This raunchy science-fiction horror slasher features a stellar Kiernan Shipka in a breakthrough performance as Jamie Hughes, our heroine and main protagonist. Shipka's ability to channel in her range of emotions to embrace the audiences empathy to her character is awe-inspiring.
Thirty-five years after the shocking murders of three teens, an infamous killer returns on Halloween night to claim a fourth victim. When 17-year-old Jamie comes face-to-face with the masked maniac, she accidentally time-travels back to 1987. Forced to navigate the unfamiliar culture, Jamie teams up with her teenage mother to take down the psycho once and for all.

Synopsis
We are drawn into Jamie's journey as she is unexpectedly transported to a dark moment in her family's history where the town's most notorious massacre begins. With her knowledge of how the murders happen. However, we often find out through the film it's not always as easy as solving a puzzle. Another highlight of the film's performance is Troy Leigh-Anne Johnson as the teen version of Lauren Creston, who plays the sidekick to Jamie and helps her understand the ins and outs of every school relationship.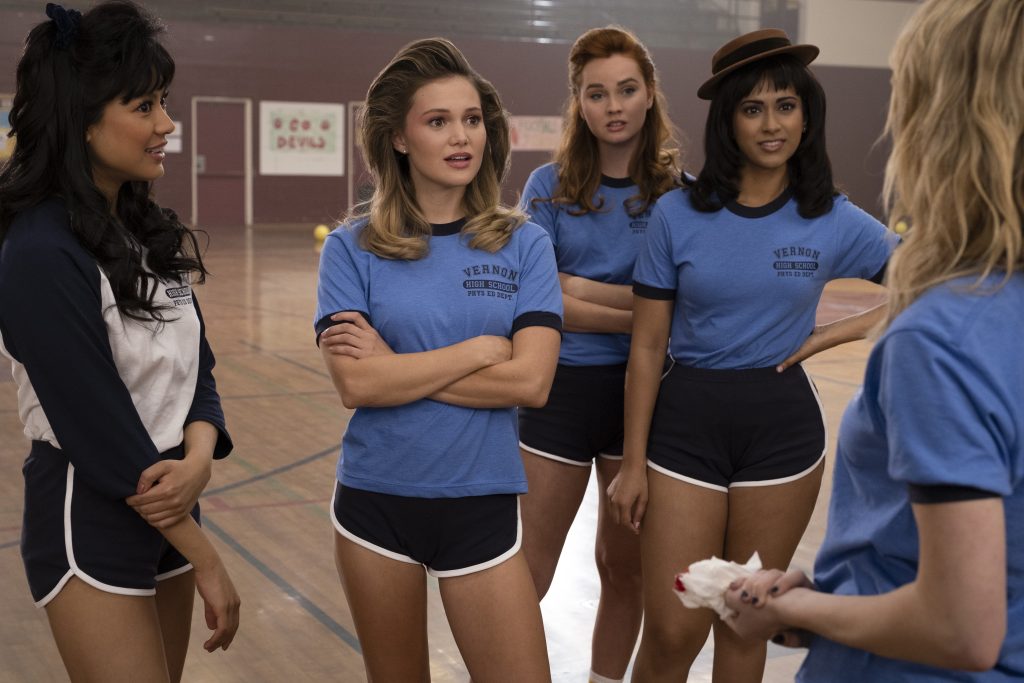 Olivia Holt gives a bold and ferocious performance as Pam Miller (Jamie's Mom), and the scenes with her and Jamie are hilarious and heartwarming. All in all, "Totally Killer" is a killer good time with fast pacing due to the great director Nahnatchka Khan. If you like films such as "Back To The Future," "Final Girl," and the slasher genre, this film will be a pleasant delight for you and should become an annual viewing for the Halloween season. It has an unexpected heart and is one of the funniest movies of the year.
Overall Grade: 4/5 Stars